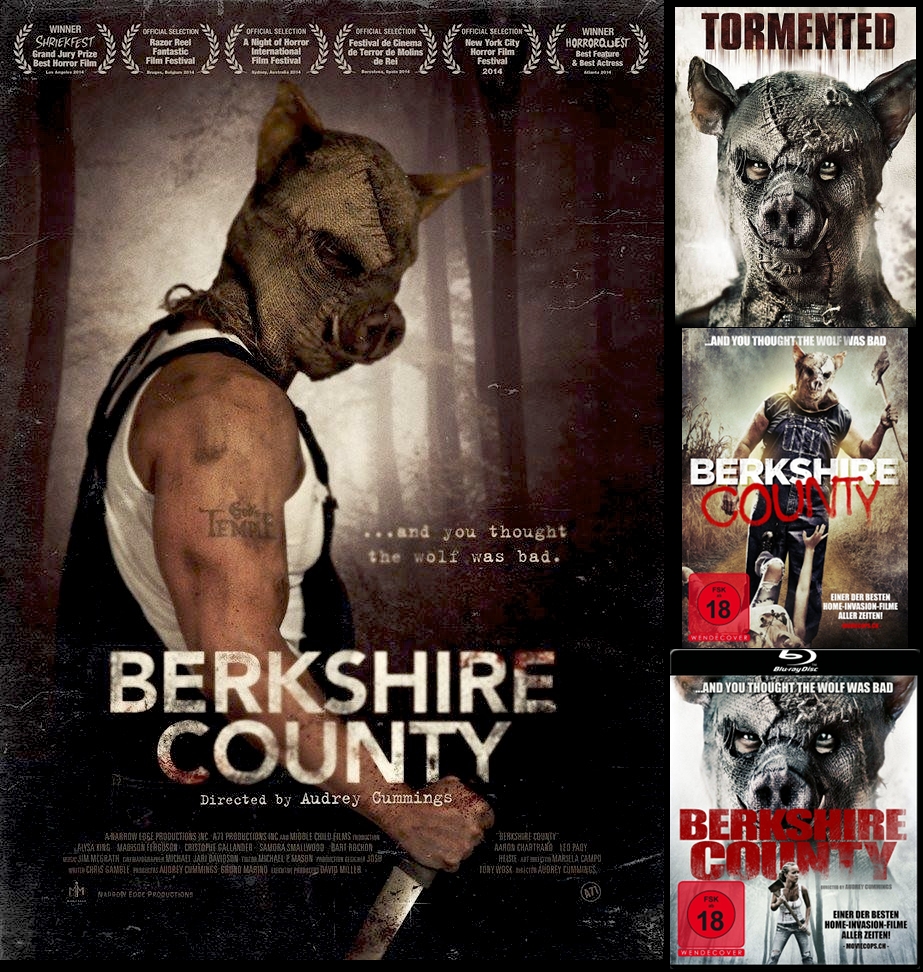 Berkshire County
I made this custom mask for the Lead Character "Swine." I used a primitive 'pig-man' design on this thick burlap under-mask, and accented it with a variety of different burlaps. I hand stitched, tore, and distressed each piece of this mask to give it a primitive, rustic patch-work appearance for which the director was looking. Real pig ears complimented it nicely. Actor Bart Rochon, who played Swine, enjoyed wearing the mask so much, the whole time on set I never once saw his real face.
Carlos Henriques at The Butcher Shop did all the FX on the film, and also designed the realistic foam pig head used in the film. His work compliments the custom design I used for "Swine."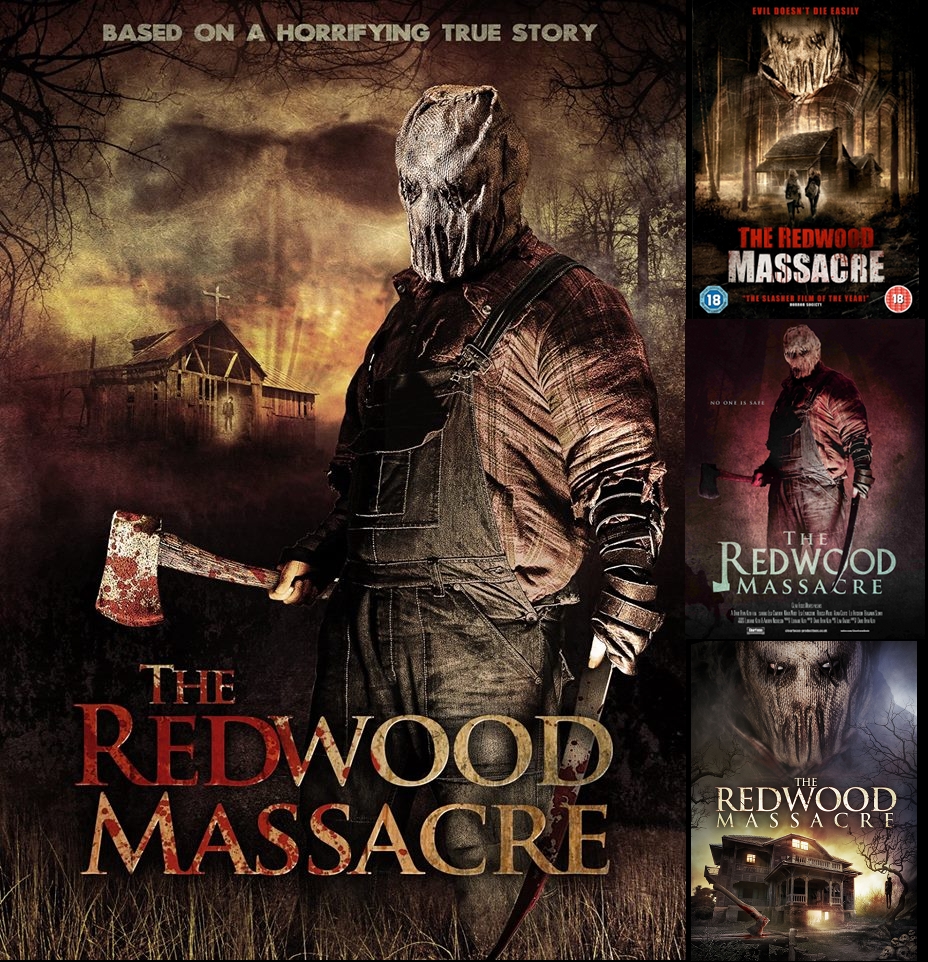 Redwood Massacre (2014) and Redwood Massacre Annihilation (2020)
The Scarecrow mask used for the Lead Character in both films is a modified version of my Voodoo Scarecrow design, which has now been re-named REDWOOD SCARECROW. The face is rigid, with the burlap folds sculpted and hand manipulated into place and then stitched tightly and stiffened so that the look of the mask is maintained. Both films used the mask and the character to great effect so aided by the rich backwoods locales and creepy abandoned barn setting.
A trip to the legendary murder site of Redwood House takes a bloody turn for the worst when five adventurous campers discover the redwood legend is real, which turns the unsuspecting victims into prey for an axe wielding maniac who has remained dormant for 20 years.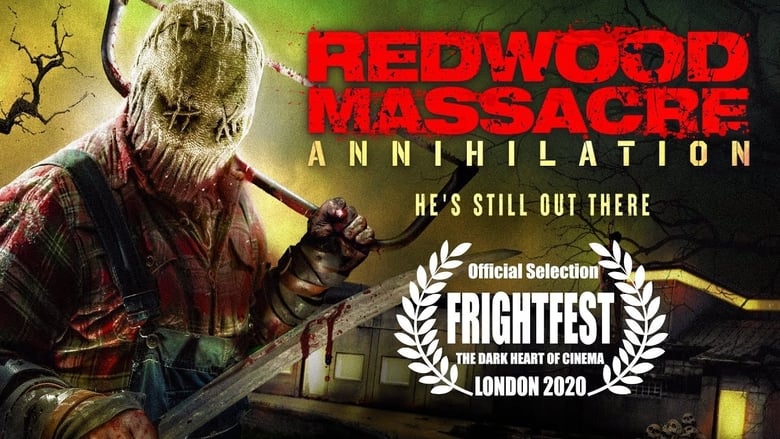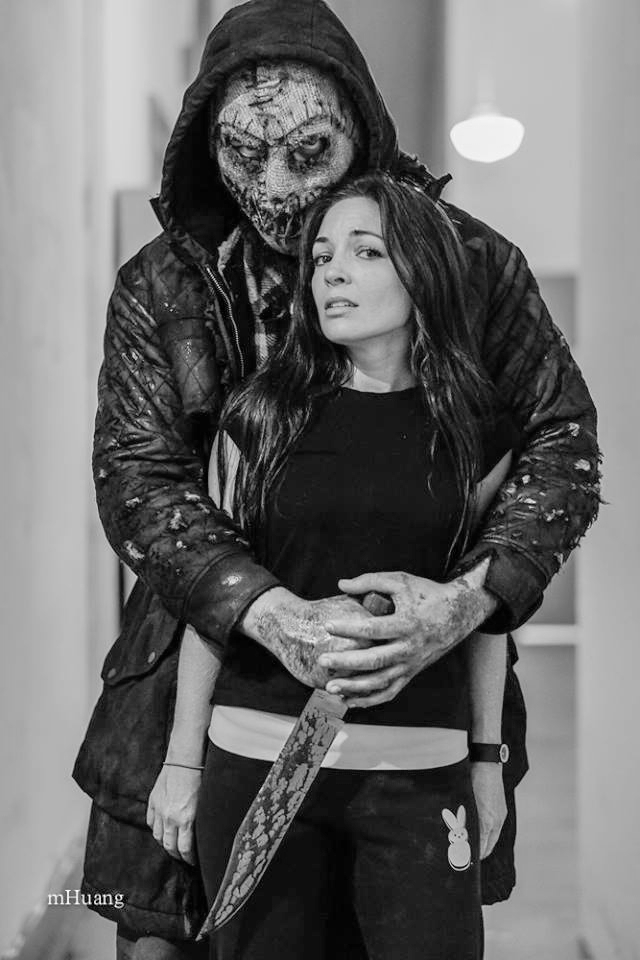 The Wicked One (2014)
The Lead Character / killer's scarecrow mask is quite unique and was designed specifically for this film. It uses a white washed burlap exterior, various types of twines for the intricate stitching, and lots of rotted accent to give it that worn and rugged look. I crafted a handful of masks for use in the film at various stages of production.
The Wicked One is a suspense thriller shot in Kentucky and being produced by Jonestown Films and Silver Chain Films. The movie is set in the fictional town of Echo Falls and follows a young girl seeking answers for why she's plagued by visions and nightmares of a huge terrifying entity in a stitched burlap mask.
Have a question or order inquiry?
Get in Touch